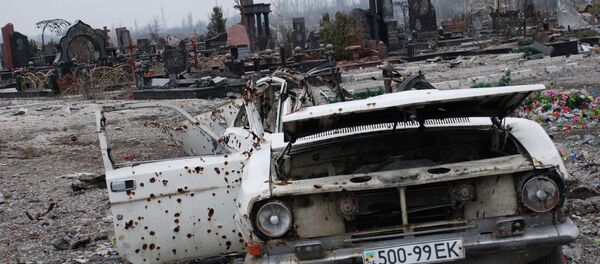 MOSCOW (Sputnik) — Monitors from the Organization for Security and Co-operation in Europe (OSCE) on Saturday reported numerous explosions at and around the Donetsk airport in eastern Ukraine, pointing to violations of the existing ceasefire between the army and militias, their latest report said.
The OSCE Special Monitoring Mission (SMM) to Ukraine said that on Friday "the SMM observed a total of 88 explosions, most of which were part of an exchange of fire…"
According to monitors, government troops deployed near the international airport, northwest of Donetsk, exchanged fire with local self-defense forces stationed immediately to the east of the airport.
"The SMM assessed that the weapons being fired were artillery over 100mm," the report said. This came despite the existing ceasefire deal that had both warring parties withdraw their heavy weapons from the line of contact.
Hostilities in eastern Ukraine have killed more than 6,400 people since the armed conflict started more than a year ago. An OSCE monitoring mission was deployed to the region to observe the implementation of peace agreements that were hammered out in the Belarusian capital Minsk with mediation by Russia, France and Germany first in September 2014 and then in February 2015.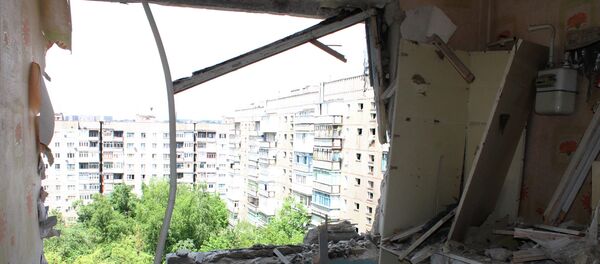 The latest deal appeared to be generally holding, before a new round of fighting erupted in eastern Ukraine on Wednesday.
Militias accused the government in Kiev of launching an offensive near the city of Marinka. Ukrainian officials later acknowledged that government armed forces were using heavy weaponry.