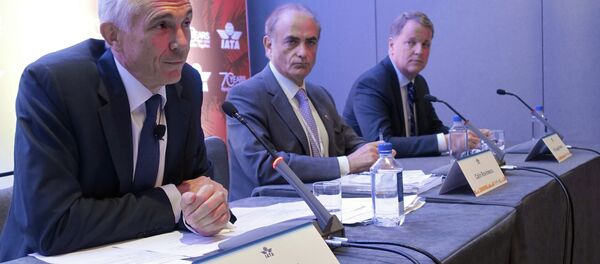 BRUSSELS, June 9 (Sputnik) – The European Union will extend sanctions against the Crimean Peninsula for another year in the next few days, Permanent Representative of Luxembourg to the EU Christian Braun said Tuesday.
"I don't know exactly when, but the principle has been adopted, it must be, probably at the next Foreign Affairs Council. It's a prolongation of one year, it will intervene in the coming days," Braun said.
The next EU Foreign Affairs Council meeting is expected to take place on June 22.
Several rounds of anti-Russian sanctions were imposed by the European Union and its allies after the peninsula's decision to rejoin Russia in March 2014, following a referendum in which 96 percent of voters cast their ballots in favor of reunification.
The EU restrictions leveled against Crimea, including a ban on investment in its economy and sanctions targeting Crimean individuals as well as companies, were due to expire on June 23. As part of the sanctions regime, the diplomatic missions of EU member states in Russia are also not allowed to issue any EU visas to residents of the peninsula.