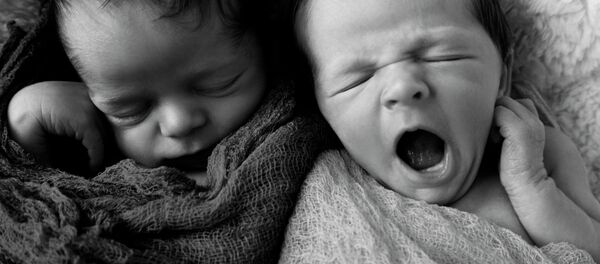 24 February 2015, 12:01 GMT
MOSCOW (Sputnik) — Ireland's laws that only allow abortion if a woman's life is at risk have led to "shocking" cases of local authorities denying women and girls necessary healthcare, a report by a human rights group said Tuesday.
"Women and girls who need abortions are treated like criminals, stigmatized and forced to travel abroad, taking a serious toll on their mental and physical health," Amnesty International Secretary General Salil Shetty was quoted as saying in the organization's press release.
Ireland introduced a constitutional ban on abortion, following a referendum, in 1983. Irish women face a maximum of 14 years in prison if they undergo an illegal backstreet abortion.
Last month, another referendum legalized same-sex marriage in the traditionally conservative Catholic country. Shetty said that, although the result of that vote showed that Ireland is striving to be an open and inclusive country, women and girls continue to have their human rights violated there on a daily basis.
Ireland is one of only seven European nations that outlaws abortion. Poland is the only other major European country to restrict the medical procedure, which is also illegal in the microstates of the Vatican, Malta, San Marino, Liechtenstein and Andorra.