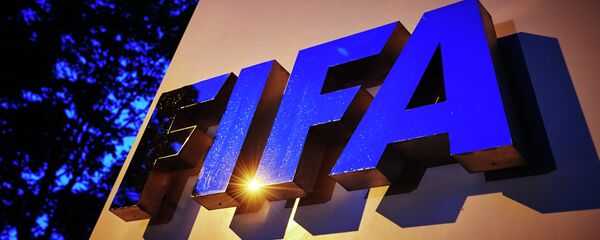 MOSCOW (Sputnik)
–
Earlier, Argentina's tax administration AFIP accused three of the country's citizens, including Burzaco, the president of the Argentinian sports marketing company Torneos y Competencias, of tax evasion and money laundering. The three Argentine citizens are among 14 people, involved in a corruption scandal in the football governing body FIFA.
Italian police chief Giuseppe Ricario told the Argentine radio station La Red that Burzaco arrived at the police station this morning and was detained.
According to police, Burzaco was accompanied by his lawyer. He is now imprisoned and awaiting a hearing.
FIFA is currently the subject of a large-scale corruption scandal. On May 27, the US Department of Justice charged 14 people — including nine senior FIFA officials — with racketeering, money laundering and taking $150 million in bribes. Seven of the officials were arrested in Zurich, Switzerland, on the same day.
On June 3, Interpol issued a most-wanted list for former FIFA officials and heads of sports marketing companies at the request of the US government. Burzaco, along with two other Argentine citizens, were included in the list.