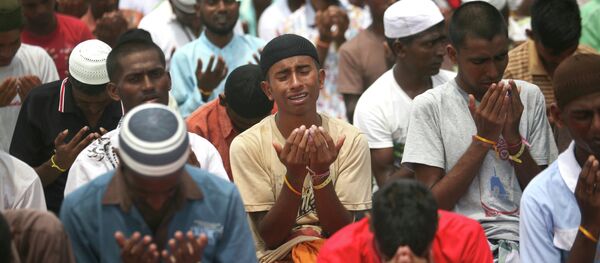 Former Thai Prime Minister Yingluck Shinawatra was ordered on Tuesday to appear before the country's National Anti-Corruption Commission [NACC] by June 30, on charges of corruption and abuse of power.
Shinawatra and all the members of her cabinet are accused of approving a compensation program for victims of political violence worth 500 million Thai baht [$14.9 million]. 
The money was paid to protestors who were injured or killed in political demonstrations which took place from 2005 – 2010 and their families. Up to 7.5 million baht [$220,000] was given to the families of those killed in the unrest. 
Anti-corruption investigators allege that most of those who received the money were members of the 'Red Shirts' political movement, loyal to Shinawatra's Pheu Thai party.
Shinawatra, the sister of exiled former Thai Prime Minister Thaksin Shinawatra, led the Pheu Thai party to a clear majority in the national elections held in July 2011, and became Prime Minister of a coalition government in August 2011.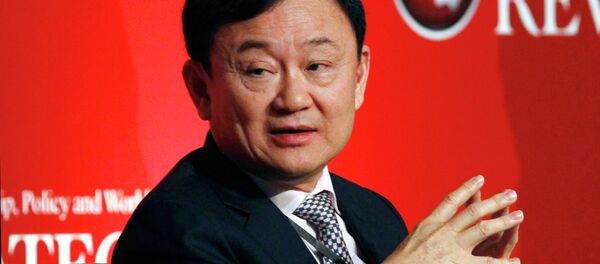 In May 2014 she was removed from office after Thailand's constitutional court decided that she had abused her power. According to the court's ruling, Shinawatra acted unlawfully when she removed the country's National Security Council chief from his post in 2011. 
Her departure came after six months of anti-government protests in Bangkok; the army has been in control of the government since Shinawatra left office. 
Shinawatra's Pheu Thai ['for Thais'] party commands considerable support in Thailand's north and northeast and has the backing of the 'Red Shirts' movement of the rural and urban poor. However, it is unpopular with royalists and the establishment in Bangkok.
Shinawatra is also facing charges in relation to a rice subsidy scheme, in which her government allegedly bought rice from Thai farmers at prices that were much higher than on the global market. The NACC, which leveled the charges in January, alleges that the scheme was used by Shinawatra's administration to buy votes from farmers. If found guilty, the former Prime Minister faces up to ten years in prison.