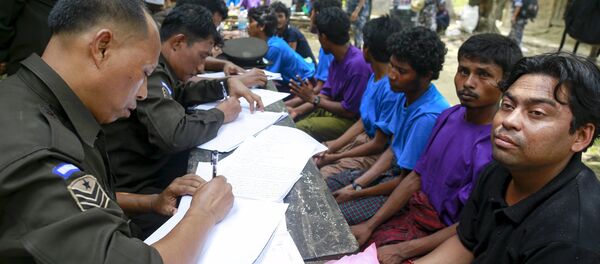 A 45-minute surgical operation by Indian troops in Myanmar has resulted in the death of over 100 militants, according to the Times of India. Six more were injured in the fighting.
The operation came in retaliation for the killing of 18 Indian soldiers by the militants on the India-Myanmar border last week.
Previous reports put the number of militants killed by the surgical strike at between 20 and 60.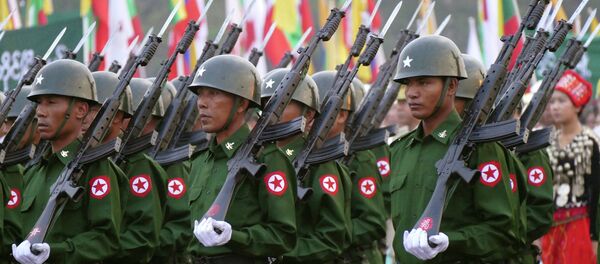 13 February 2015, 13:44 GMT
The Times of India reported that the Indian military's strike was so precise that the militants were powerless to recover from first burst of fire.
Notably, the Indian forces faced no retaliation, with not a single shot reportedly fired by the militants.
The strike came after the army said that it "engaged two separate groups of insurgents" in the mountainous forests located near the border with Myanmar, after the militants ambushed a military convoy in Manipur state on June 4, killing at least 18 soldiers and wounding 12 more.
Myanmar has, meanwhile, denied media reports that Indian forces had attacked militants inside its territory.