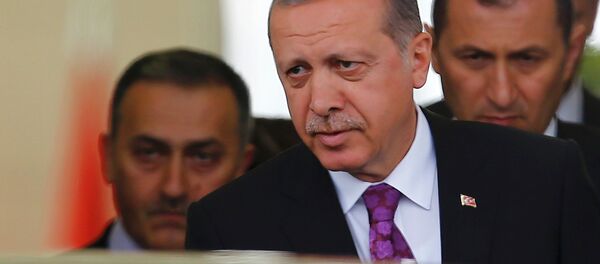 ANKARA (Sputnik)
–
On Sunday, Turks chose 550 members of parliament from 20 political parties and 165 independent candidates. Preliminary results showed that Erdogan's ruling Justice and Development Party (AKP) won 40.8 percent, or 256 seats. Since the AKP has no parliamentary majority, it must engage in talks to form the government.
"I saw that the president [Erdogan] is ready to form a coalition government of any model and understands that a snap election is not an option," Baykal told reporters after meeting Erdogan in the Turkish capital.
Erdogan's party main rival, the leftist CHP, gathered 25.2 percent, or 133 seats. The Nationalist Movement Party (MHP) and pro-Kurdish People's Democratic Party (HDP) also passed the 10-percent threshold with 16.5 and 12.9 percent of the ballot, or 83 and 78 seats respectively.
If the parliamentarians fail to form a new government within 45 days, the Turkish president can dissolve the parliament and call snap elections.