Washington should reconsider its approach toward Ukraine, insist Matthew Rojansky, an expert on US relations with the states of the former Soviet Union and director at the Kennan Institute, Thomas Graham, a managing director of Kissinger Associates, Inc. and Michael Kofman, a military expert and public policy scholar at the Kennan Institute.
"Washington and Kiev have reached the limits of what political rhetoric, summitry and symbolism can achieve. Both must now identify the vital national interests that can build and sustain a partnership between the two countries for the foreseeable future. If they don't, the two nations risk continuing a relationship that will disappoint and ultimately alienate Americans and Ukrainians alike," the three wrote in an article for Reuters.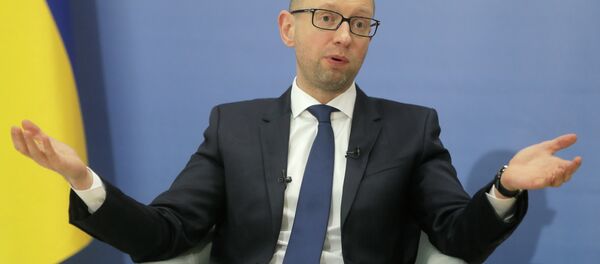 According to the senior policy analysts, while the stakes in the region are high for Kiev, Brussels and Washington, the US-Ukraine strategic partnership deplorably lacks "both strategy and partnership."
Although Kiev has recently demonstrated that it has made a clean break with its Soviet and post-Soviet past, Ukraine's course toward a Western European alliance "is not yet open or irreversible," they underscored.
Meanwhile, the future of the country will be determined not only by "reform-minded" politicians and Ukraine's civil society but also by "longstanding, powerful oligarchic interests and pervasive corruption." The reforms proclaimed by the Ukrainian leadership have not yet proven effective, to the dissatisfaction of Ukrainians and Kiev's ruling coalition.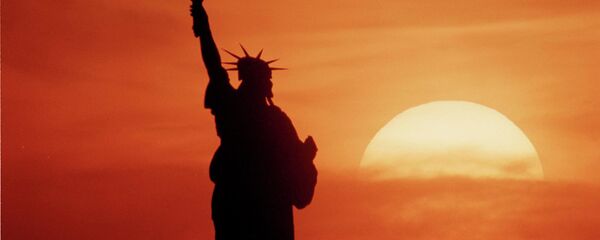 The experts highlighted that many Ukrainians openly express their doubts that "the current constellation of political leaders" can fulfill their promises.
But officially Washington is now deeply vested in the success of the new Kiev government, which formed after the 2014 elections; senior US officials have called their Ukrainian counterparts courageous and inspiring. "So Washington has little leverage on the Ukrainian leadership to follow through on specific policy reforms," the scholars stressed.
Given the circumstances, Ukrainian politicians, their oligarch backers and civil groups are now knocking on Washington's door, seeking support and political assistance.

So far, the US-Ukrainian relationship is beginning to resemble a relationship between a patron and its client-state. According to the experts, such a relationship is hardly what the Ukrainian and American people want. Alas, it is seemingly what both could end up with, the scholars emphasized.
Washington should work out a new framework for a bilateral strategic partnership with Kiev, bearing in mind the "same degree of caution" Ukrainians have toward their leading political figures.
The United States "must forget the tired formula of persuading Ukrainians to pick a pro-Western path as a vehicle for foiling Russian-led integration projects," the experts noted, adding that Washington must also "stop believing that it can be an active player in Ukrainian politics to achieve a desired change."
The scholars believe that a new approach could create a foundation for efficient bilateral cooperation between Washington and Ukraine "as a whole."