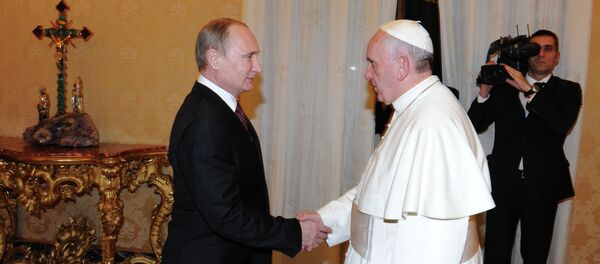 MOSCOW, (Sputnik) — Pope Francis approved the creation of an institution to hear cases in which bishops have been accused of failing to prevent the sexual abuse of children and "vulnerable adults" by priests, Vatican Radio reported Wednesday.
A set of proposals to establish a tribunal was submitted to the Council of Cardinals by Cardinal Sean Patrick O'Malley on Monday. The Council of Cardinals approved it unanimously and submitted to Pope Francis.
"The Holy Father approved the proposals and authorized that sufficient resources will be provided for this purpose," Vatican radio said.
The proposal suggests five years for the creation of a new mechanism and the evaluation of its effectiveness.
For decades, the Catholic Church has been subject to accusations from numerous activists, organizations and victims for not doing enough to fight pedophilia within its ranks. In July 2014, Pope Francis referred to child sexual abuse as a "leprosy" that infects the Catholic Church, stating that one in every 50 Catholic priests is a pedophile.