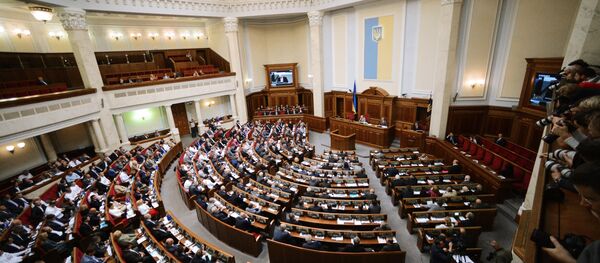 STRASBOURG, (Sputnik) — European human rights standards will continue to apply in Ukraine despite Kiev's decision to derogate from certain provisions of the European Convention on Human Rights (ECHR), Council of Europe Secretary General Thorbjorn Jagland said Wednesday.
"Yesterday I was notified by the Foreign Minister of Ukraine Pavlo Klimkin that given the emergency situation in the country, the authorities of Ukraine decided to use Article 15 of the European Convention on Human Rights to derogate from certain rights enshrined in the Convention," Jagland said in a statement.
"The European Convention on Human Rights continues to apply in Ukraine. This decision will not prevent the European Court of Human Rights from examining applications concerning Ukraine," Jagland stressed.
Kiev adopted a May 25 decree absolving itself from observing certain human rights obligations outlined in the ECHR, the International Covenant on Civil and Political Rights, and the CoE's European Social Charter, with regard to the country's eastern regions.
An explanatory note to last week's legislative act said that Ukraine's obligations to uphold human rights do not apply to its "anti-terrorist operations" in Donbas.
Article 15 of the ECHR allows to partially revoke certain rights in times of war and other life-threatening emergencies.
Ukrainian government forces have been involved in a military standoff with Donbas independence supporters since last April, claiming the lives of more than 6,200 people, according to the United Nations.