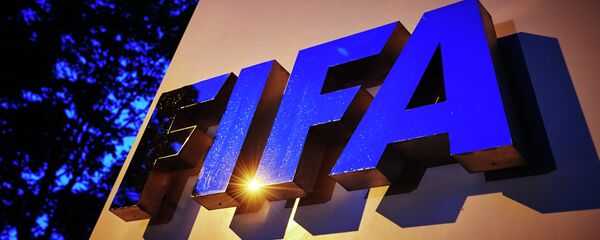 MOSCOW (Sputnik) – The Spanish sports daily As, on Wednesday, reported that FIFA had asked Qatar to speed up its preparations for the 2022 World Cup, so that the country could be ready to host the competition in 2018 instead of Russia, should the situation in Ukraine worsen. It was not specified when the offer was made.
"This information is absolutely wrong," the source told R-Sport on Thursday.
The West has imposed restrictive measures against Russia as it accuses Moscow of fueling the internal conflict in Ukraine. The Kremlin denies the allegations.
The news comes amid the FIFA corruption scandal. In late May, several high-ranking FIFA officials were arrested on a US federal corruption warrant. Swiss authorities launched a separate probe into the bidding process for the 2018 and 2022 FIFA World Cups.