A group of hackers broke into the system of the main office of the Lithuanian Armed Forces late Wednesday and found out that the little Baltic nation has big plans — to snatch Russia's Kaliningrad region, Lithuanian news portal Delfi reported.
Recent NATO exercises in the Baltic States and Poland are preparation for this action, Delfi said.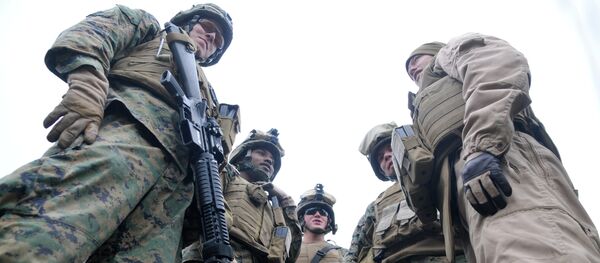 Later, the information was quickly removed from the website of the Lithuanian Armed Forces. A spokesperson of the country's Defense Ministry said the incident was a hacker attack and currently all details are being investigated.
Meanwhile, around 2,100 servicemen from nine NATO member states grouped in the Very High Readiness Joint Task Force (VJTF) are taking part in military exercises in northwestern Poland.
Later this summer, "Allied Shield" will be also held in Poland and involve 14,000 troops from 19 NATO members and three partner nations.