MOSCOW (Sputnik) — Fatah and Hamas have been embroiled in a 10-year political standoff after a power sharing dispute that left Fatah in control of the West Bank and Hamas in control of Gaza.
"You know that in 2011 we held intra-Palestinian talks near Moscow… Now we are generally ready to repeat what was a positive experience, in our opinion," Bogdanov told reporters.
Top members of Palestine's political movements, including Fatah and Hamas, met in Russia in May 2011, and reiterated their commitment to resolve internal disputes and achieve consolidation.
Moscow has expressed active support for intra-Palestinian reconciliation and the establishment of a "geographically continuous and viable" Palestinian state based on 1967 borders.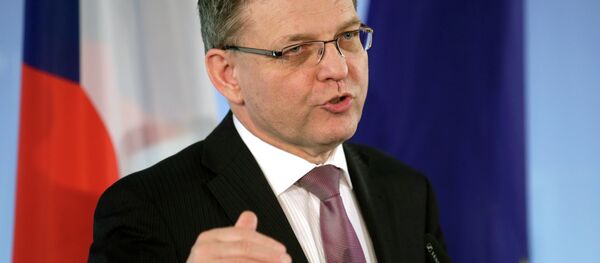 On Thursday, Bogdanov, who co-chairs regular Russian-Palestinian working committees, kept open the possibility of holding another round of talks between the fragmented Palestinian parties.
"It all depends on the Palestinians' will," the Russian deputy foreign minister said.
Bogdanov said he and Russian Foreign Minister Sergei Lavrov planned to hold talks with Palestinian National Authority President Mahmoud Abbas and Foreign Minister Riyad Maliki at a July 1 UN meeting on Palestine in Moscow.
Palestinians seek the recognition of their independent state on territories partially occupied by Israel after the 1967 Six-Day War, including the Gaza Strip, the West Bank and East Jerusalem.
The State of Palestine is recognized by 135 of the 193 UN member states, including Russia.