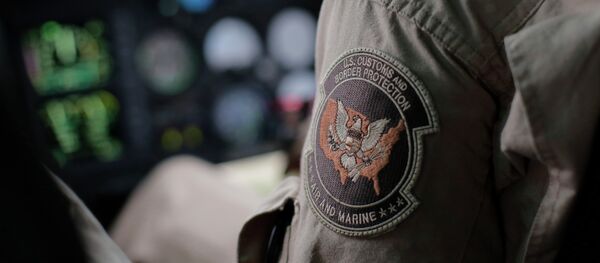 MOSCOW (Sputnik) — Last week, a Customs and Border Protection (CBP) helicopter was shot at near the US border town of Laredo. According to local media, at the time of the incident the aircraft was over an area known for drug trafficking.
After the helicopter was targeted with gunfire, the United States is deploying two Blackhawk helicopters to South Texas, Congressman Henry Cuellar said.
"These Blackhawks are going to have protection, armor; I don't want our men and women of CBP to be at any risk," Cuellar said Wednesday as quoted by KGNS television channel.
According to the congressman, the duration of helicopter deployments will depend on the level of threat faced by the border authorities.
Numerous criminal gangs operate on the border between Mexico and the United States. The area around Laredo is a major hub for illegal drug trade into the United States.
Two Blackhawk helicopters are being deployed to South Texas after an incident with fire shot at US helicopter near Mexico border.