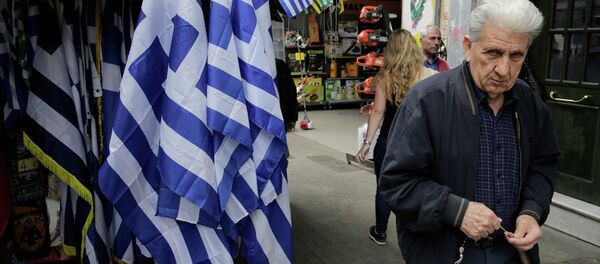 ATHENS (Sputnik) — Greek negotiators are in Belgium for last-minute talks to hammer out a deal that will unlock a new tranche of financial aid for the cash-strapped Greek economy in exchange for more austerity and cuts in social spending. The current bailout deal expires at the end of June.
"As decided, the Greek delegation is ready to intensify consultations for the soonest agreement, which could be achieved in the next 24 hours," the spokesman said in a statement.
Earlier in the day, the International Monetary Fund (IMF) left the talks between Athens and its major lenders because of what it termed a "lack of progress." IMF spokesman Gerry Rice said negotiators were unable to settle differences in key areas.
Greece's total debt is currently estimated at $350 billion, with $270 billion owed to the three of its major creditors — the European Union, the European Central Bank and the IMF.