According to the German daily, supporters of the anti-Maidan movement in Odessa fear that Saakashvili will start war with Transnistria, using similar methods that he used during the 2008 conflict with South Ossetia, when Georgia under his leadership invaded the tiny nation at the heart of the Caucasus.
The Odessa region shares a border with Transnistria. If Saakashvili adds fuel to the fire and starts a conflict in Transnistria, its flames could spread throughout Moldova.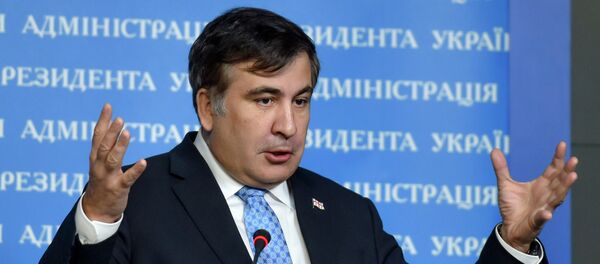 This could lead to a further escalation of the conflict and destabilize regional security due to a couple of reasons.
First, Romania and Moldova have close ties with each other. At one point the two countries were seriously considering unification, using the German model.
Second, Romania is a NATO member, which means if Bucharest gets involved in a conflict, the entire military alliance would have to back Romania. Considering there is a 1,200 member Russian peacekeeping contingent in Transnistria which was established in the region as per the 1992 ceasefire agreement following the war in Transnistria in 1990-1992, the involvement of NATO, Russia and Ukraine in the region might lead to grave consequences for everyone, Azerbaijani news portal Haqqin.az speculated.
Even if NATO and Russia manage to avoid a large-scale military confrontation, the new governor of Odessa, the man who'd be happy to carry out any anti-Russian policies, might end up bringing Ukraine to a two-front war — one in Transnistria and the ongoing conflict in Donbass, Haqqin.az said.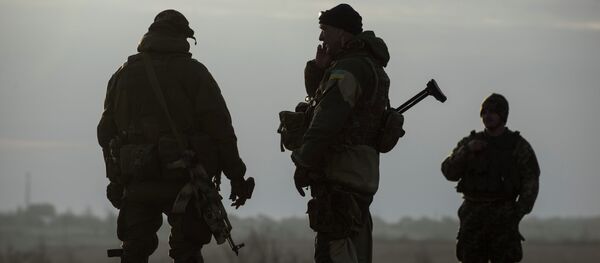 Last month, Ukraine already decided to block Russian peacekeepers from entering Transnistria, thus violating the 1992 peace agreement between Moldova and Transnistria. This undermines Kiev's status as one of the guarantors of the Transnistrian peace process and could potentially destabilize regional security, said Nina Shtanski, the foreign minister of Transnistria.
Both Ukrainian and Moldovan forces increased their activity near the border with Transnistria, said Yevgeny Shevchuk, the president of the tiny region. Shevchuk stressed the peaceful nature of Transnistria's foreign policy and expressed hope that authorities in Ukraine will also understand that.
It remains to be seen whether the former Georgian president is willing to respect the right of Transnistria for self-determination. History says no, citing the events of the Georgian invasion of South Ossetia and Abkhazia.