MOSCOW (Sputnik) — Earlier in the day, the German newspaper Spiegel reported that the source in the European Commission said that Brussels had received and rejected Moscow's secret proposals on regulation of the economic relations between Russia, the European Union and Ukraine.
"First, it is unclear why the document is called secret, while it is open, we are working with it and we are discussing with business many aspects, we are holding talks with the European Union," Likhachev told RIA Novosti.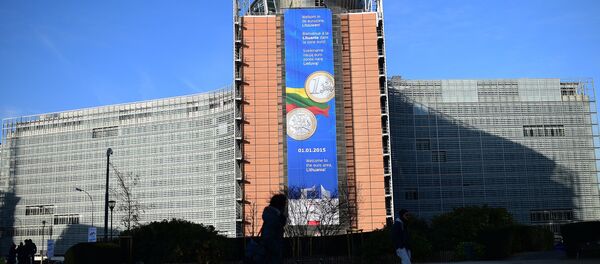 According to the deputy minister, either adoption or rejection of the proposals within the negotiations is out of the question, as the context implies taking steps to eliminate risks for the Russian economy that could be caused by EU-Ukrainian association, including those in spheres of sanitary and phytosanitary norms, customs regulation etc.
The free trade zone between the EU and Ukraine is to become fully effective on January 1, 2016, as stipulated by the EU-Ukraine Association Agreement.