China and Pakistan have had a long and successful ties for more than 50 years.
During the past few months, Pakistan's government has made a number of decisions that have pulled the country more closely into China's geostrategic orbit.
The launch of the 2,900 km China–Pakistan Economic Corridor (CPEC) during Chinese President Xi Jinping's visit to Pakistan in April has qualitatively changed the relations, South Asia Center Nonresident Senior Fellow Claude Rakisits believes.

The $46 billion CPEC project, which involves the construction of roads, railroads and power plants over a 15-year period, comes on top of other previous important agreements between the countries in the military, energy and infrastructure sectors.
The earlier bilateral agreements, which led to the establishment of the CPEC project, included Pakistan granting China 40-year operation rights to the port of Gwadar on the Indian Ocean, right at the mouth of the Persian Gulf.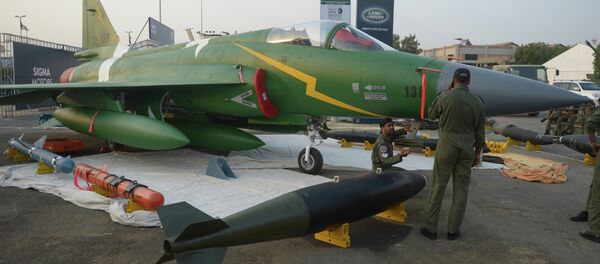 Once the CPEC begins and the Gwadar port in Pakistan is fully operational, China will be able to transship some of its oil from that port, thus saving billions in cash.
Gwadar will also link China's maritime Silk Road to Central Asia and beyond.
Another deal on the negotiating table at the moment is Islamabad's purchase of eight diesel-powered attack submarines, which would be armed with modern technology.
This would be one of Pakistan's biggest weapons purchases ever, at about $6 billion.
The sale will likely to further establish China as Pakistan's principal arms provider, the expert noted, adding that in 2010 alone, China sold Pakistan 60% of its total arms exports.
The reason as to why Beijing is intensifying its focus on Islamabad is the effective end of the West's, and in particular Washington's, military operations in Afghanistan in 2015.
NATO's departure from Afghanistan has had two consequences: it has created a regional power vacuum and it has weakened US' interest in Pakistan, thus, motivating Chinese authorities to invest substantially in the development of Pakistan's infrastructure, including in its roads and the energy sector, Rakisits concluded.