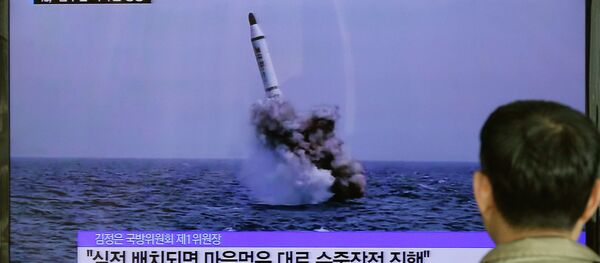 North Korea fired on Sunday three short-range missiles into the East Sea, the South Korean Joint Chiefs of Staff said in a statement.
The North "fired three KN-01 missiles from its eastern border town of Wonsan onto Mayang Island (in the East Sea) between 4:21 p.m. and 4:47 p.m. today," the statement read.
The launch is supposed to be additional test-firing of anti-ship missiles following the same tests which were conducted in February and May, one of the JCS officers said.
According to him, the projectiles flew about 100 kilometers.
The South Korean military has been closely monitoring North Korea's movements, and has prepared for any possible provocations, the JCS added.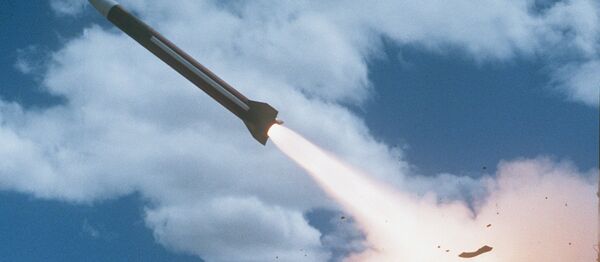 Earlier on Sunday, the South Korean Defense Ministry told journalists that the North's troops have been conducting surveillance for two months at the area near the military demarcation line (MDL).
According to the ministry, the North's units of 5-20 troops each are patrolling the area and also checking signposts marking the MDL and re-erecting those that have collapsed.
Seoul also reported that Pyongyang has been planting anti-personnel mines alongside the inter-Korean border.
According to media reports, earlier this year a North Korean soldier defected to South Korea. He said that North Korea was allegedly creating minefields near the MDL by the order of its leader Kim Jong Un.
Under the order of Kim Jong Un, North Korean troops have been working to prevent soldiers from crossing the borders both to South Korea and China, a representative of the Defense Ministry said.
The deployment of anti-personnel mines is expected to serve this purpose, he added.
The Korean peninsula has formally been in a state of war since the 1950-1953 Korean War ended in an armistice.