The European Union impedes the deliveries of lethal weapons from the United States to Kiev, Ukrainian Prime Minister Arseniy Yatsenyuk told local TV channel "Five".
The decision made by the United States to send arms to Ukraine depends on EU countries and especially the G7 group, Yatsenyuk said.
"The decision on [lethal] arms supplies is made by the US president. The White House has certain political limitations because it has to maintain alliance with all our European partners. If a country from the EU, especially a G7 country, does not feel very positive about the idea of sending weapons to Ukraine, it directly impacts the White House's decisions."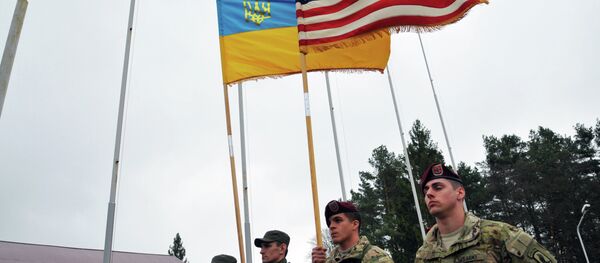 As usual, he added that the Western partners underestimated the alleged "Russian threat".
Ukrainian authorities have repeatedly asked Washington to provide offensive military aid to Kiev, but the White House has not made its final decision yet.    
Since April 2014, Kiev has been conducting a military operation against Donbass independence supporters who refused to recognize the new authorities that had come to power after a coup in February.