MOSCOW (Sputnik) — Belmokhtar, an Algerian national, also known by the nickname The Marlboro Man, is believed to be behind the deadly siege of the southern Algerian Amenas gas plant in January 2013 that killed 37 people from eight countries.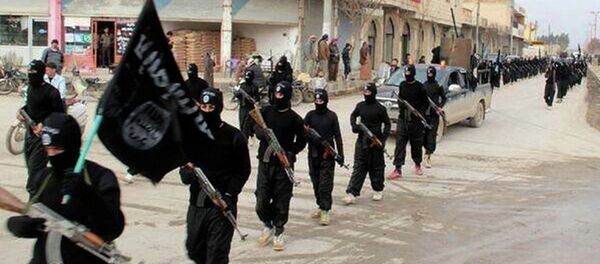 "The Libyan government in the east of Libya confirms that the US fighter jets conducted airstrikes last night in a mission which resulted in the death of the terrorist Belmokhtar," Libyan government said as quoted by Al Jazeera.
Earlier on Sunday, Pentagon confirmed that on Saturday night the US military carried out a counter-terrorism strike in Libya.
An unnamed US official confirmed to ABC News that the target of the airstrike was Belmokhtar and that the operation "appears to have been successful."
In mid-May, an African jihadist movement Al-Murabitoun headed by Belmokhtar reportedly pledged allegiance to the Islamic State terrorist group.
Belmokhtar has been declared dead several times, but continued to reappear.