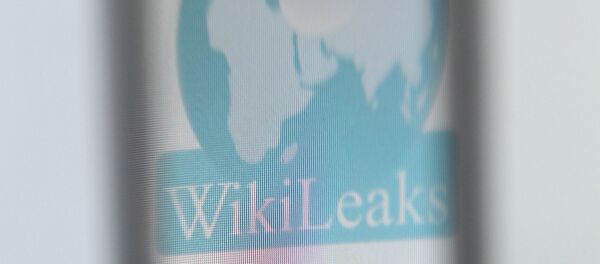 MOSCOW (Sputnik)
–
In 2010, Swedish authorities accused, but did not charge, Assange of unlawful coercion and rape. Since 2012, the whistleblower has been residing at Ecuador's embassy in London, to avoid extradition to the United States.
The statute of limitations for unlawful coercion in Sweden stands at five years, and prosecutors are running out of time to charge the WikiLeaks founder with the allegation.
"Director of Public Prosecution Marianne Ny has submitted a request for legal assistance to the English authorities and a request to Ecuadorian authorities regarding permission to interview Julian Assange at Ecuador's embassy in London during June-July 2015, at a period of time that would be suitable for all parties concerned," the statement read.
According to the prosecution authority, interviews with Assange would be conducted by the supporting prosecutor to the case, Chief Prosecutor Ingrid Isgren, and a police investigator.
The WikiLeaks founder has repeatedly denied the accusations, arguing that traveling to a court case in Sweden is a trick to extradite him to the United States, where he faces espionage charges for publishing secret government documents online.
In 2006, Assange launched the WikiLeaks website, and has released thousands of classified documents from countries across the world, most notably the United States.