WASHINGTON (Sputnik) — The US House Oversight and Government Reform Committee will subpoena the Office of Personal Management (OPM) if officials do not testify on the theft of millions of federal employees' personal records, US Congressman Jason Chaffetz stated on Monday.
"OPM is being very resistant to agree to attend," Chaffetz said on C-Span's Newsmakers. "I'm prepared to issue a subpoena if need be to get them there."
On June 4, 2015, the OPM announced that a cybersecurity breach compromised the personal data of up to four million current and another one million former federal employees.
The US house Oversight and Government Reform Committee is expected to hold the first congressional hearing on the theft of the records, and top officials from the OPM and the Department of Homeland Security are expected to testify, The Hill reported.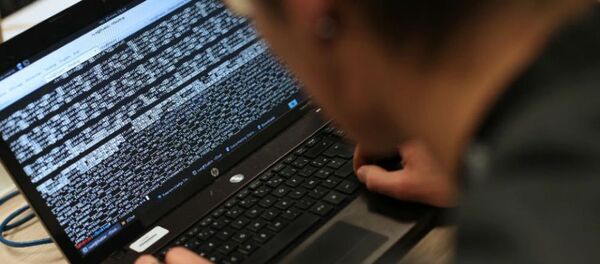 US investigators said they believe Chinese hackers were responsible for the four month operation that was only discovered in April 2015, according to published reports. However, the Obama administration has so far avoided blaming China directly for the attack.
Chaffetz pointed out that the Chinese hackers might have had access to OPM's network for up to a year.
"The worry is for somewhere between four months and a year, these hackers were in there surfing, being able to extract information, the most sensitive information we have about personal records," he said.
The Congressman criticized OPM for not taking watchdogs' warnings seriously.
"There have been multiple reports that have been out there warning them, telling them that they need to make sure these things are encrypted," Chaffetz said as reported by The Hill. "They didn't do that."
The United States currently runs a $425 billion annual trade deficit with China and around one third of all US Treasury bonds are held by the State Bank of China.