It took three tries, but on Saturday, the UC San Diego chapter for the Exploration and Development of Space (SEDS) was able to successfully test the latest version of their 3D-Printed engine – the Vulcan 1 – at a 10-acre site established by the Friends of Amateur Rocketry Inc. (FAR) in the Mojave Desert.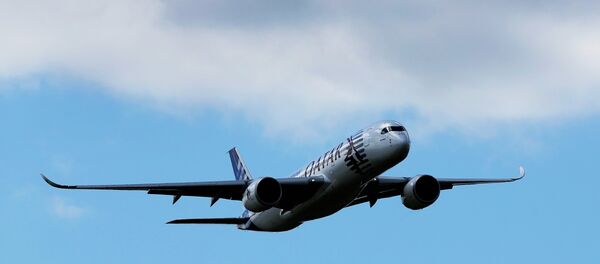 The Vulcan 1 is the second model developed by the SEDS team, after their inaugural Tri-D engine. The first test of the Vulcan 1 lasted for only about five seconds, and the second time, the engine's ignitor failed to work.
"Once the ignition was cleaned and calibrated, we needed an ignition source," SEDS business manager and UC San Diego first-year student Darren Charrier told reporters. "The ignitor itself is a small amount of solid rocket fuel at the end of a stick, and it catches fire when introduced to an electrical charge. Unfortunately, the first test failed because of operation errors."
The group discovered that the problem was with the pressures in their system, and once that was adjusted, were finally able to successfully test the engine.
The 3D-printed engine weighs about 10 pounds and is about 10 inches long. The engine is provided 750 pounds of thrust by a propulsion system made from alloy materials.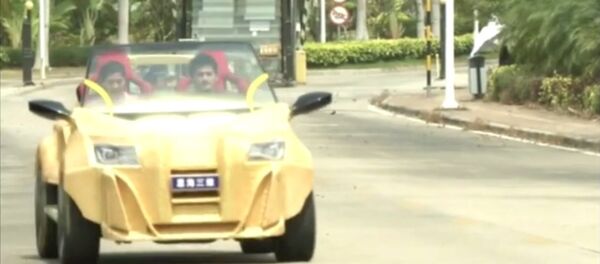 With the success of the test out of the way, the team will now continue building the rocket that will be powered by the engine before taking it to the Experimental Sounding Rocket Association's Intercollegiate Engineering Rocket Championship, set to take place in Utah at the end of June. And the team has some pretty big goals to meet with the new 3D-printed engine.
"We're going to break the world record for the longest flight of a 3D-printed rocket engine," Charrier said. "We're aiming for our rocket to fly 10,000 feet in the air. We all watched the first record being set a few weekends ago – the first 3D-printed rocket engine went 60 feet in the air."
The record was first broken by Bagaveev Corp., which was one of a host of organizations that sponsored SEDS's rocket engine project. Other sponsors include GPI Prototypes, a Chicago-based 3D-printing company, NASA's Marshal Flight Space Center, and Lockheed Martin.