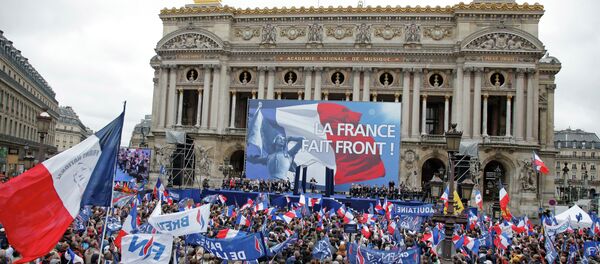 MOSCOW (Sputnik), Anastasia Levchenko — EU right-wing parties have capitalized on people's frustration with increased immigration from outside Europe and other social woes that Brussels has not been able to solve, an Italian left-wing politician told Sputnik.
An opinion poll, conducted by ICM Research exclusively for Sputnik and released earlier in the day, revealed that many people in Britain, France and Spain attributed strong performance of far-right parties to public concern with the high number of asylum seekers, centrist parties' failures to deliver on their promises and general disenchantment with the European Union.
Pietro Mensi, from the "Rete a Sinistra" (Leftist Network) political movement, said left-wing parties in Europe have yet to get to grips with the recently surfaced social problems, but "xenophobic right fractions instead took advantage [of] the anger and the frustration of the people."
Mensi noted that Spain's left-wing Podemos party has been able to make considerable gains in the country to be on par with the rising far-right.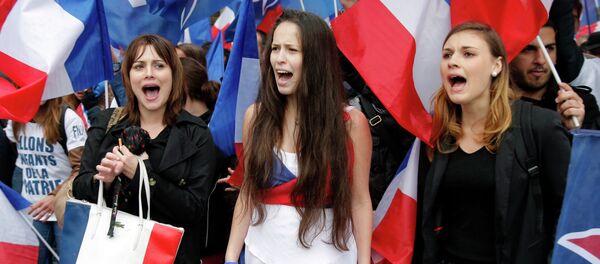 "Right political forces must be clearly distinguished from Podemos because they rely on the people's anger, grief and frustration, while the latter tries to renovate tools of democracy, which we lack today," he said.
According to the ICM poll, 47 percent of respondents linked the strong showing of parties like UKIP in Britain and the National Front in France to the high level of immigration.
Migration became an acute issue in Brussels after tens of thousands of asylum seekers from war-torn Libya managed to cross into the European Union since the start of 2015, triggering a migrant crisis and a Monday ultimatum from Italy to resolve the issue or face a wave of refugees with Italian-issued Schengen visas.
© Sputnik
Main Reasons for the Growing Poularity of Opposition Parties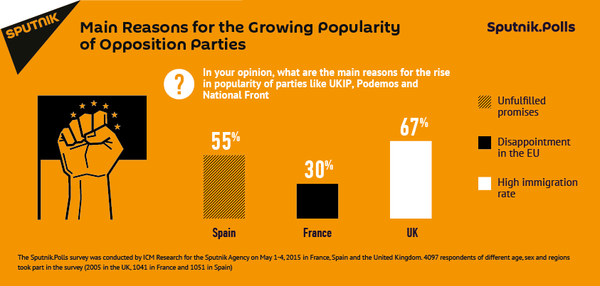 Main Reasons for the Growing Poularity of Opposition Parties