BRUSSELS (Sputnik) — A new anti-European Union bloc, to be known as "Europe of Nations and Freedoms," has been created in the European Parliament, the factions's co-chair, French far-right politician Marine Le Pen, announced Tuesday.
"We want to be masters in our own countries," Le Pen said at a press-conference in Brussels.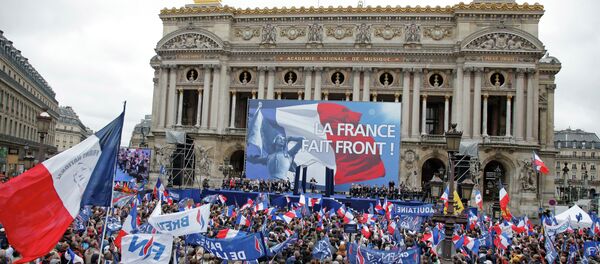 The bloc was formed Monday and currently has 36 members, uniting lawmakers from far-right parties of France, Italy, the Netherlands, Austria, Belgium, the United Kingdom and Poland.
According to one of the bloc's members, head of the Dutch Freedom Party (PVV) Geert Wilders, Europe of Nations and Freedoms will fight against mass migration and the Islamization of Europe, which, he stressed, is not Islamophobia but a fight for European countries' own values.