WASHINGTON (Sputnik), Leandra Bernstein — Representatives of the Security Service of Ukraine (SBU) have yet to present evidence of alleged Russian involvement in the conflict in Ukraine to the Ukraine supporter in the US Senate, Senator John McCain told Sputnik on Tuesday.
"No, I have not met with them yet," McCain said responding to reports that the SBU representatives delivered evidence of Russian engagement in Ukraine to US lawmakers this week.
McCain serves as the Chairman of the Senate Armed Services Committee and has repeatedly called for the US provision of defensive arms to bolster Ukraine's security.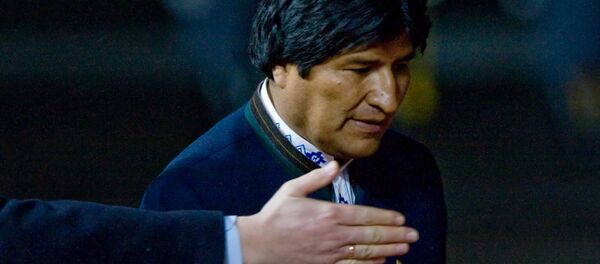 On Monday, Senior SBU Advisor Markiyan Lubkivskiy wrote on Facebook that evidence of alleged Russian involvement in Ukraine gathered by the Ukrainian military has been delivered to US lawmakers.
McCain said that he does not know whether or not the evidence had been delivered to US lawmakers, but added he has "no doubt about" Ukrainian allegations against Russia.
Moscow has repeatedly denied claims that it is engaged in the internal affairs of Ukraine, and has played an active role in a series of attempted peace negotiations to end the conflict.