WASHINGTON (Sputnik), Leandra Bernstein — The United States is taking the right steps in considering deploying heavy weaponry in Eastern Europe to reassure NATO allies, presidential hopeful and US Senator Lindsey Graham told Sputnik.
"Good idea, reinforce NATO," Graham said on Tuesday of reports that the United States is considering placing heavy military equipment in states bordering Russia.
On Monday, the White House stated it was looking into whether or not to send heavy weaponry to Eastern Europe.
Graham applauded President Barack Obama for "doing the right thing" by providing additional assurance and reinforcement to NATO allies.
Moreover, Graham encouraged the US leadership to "stare down" Russian President Vladimir Putin.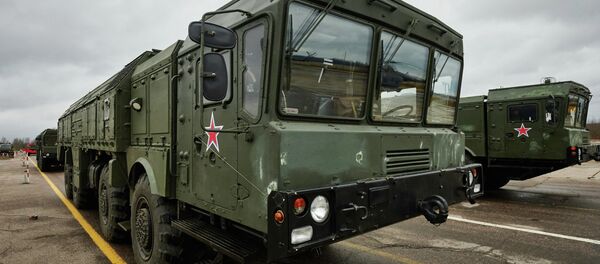 On Tuesday, NATO Supreme Allied Command General Philip Breedlove confirmed the Alliance was considering "prepositioning" heavy military equipment on its eastern flank.
Russian officials have said that US deploying heavy weapons to Eastern Europe is an aggressive step that can increase tensions and destabilize the region.
On Monday, Russia's Defense Ministry said such a move could prompt Moscow to build up military forces along NATO's border, including the deployment of Iskander missiles to Kaliningrad.