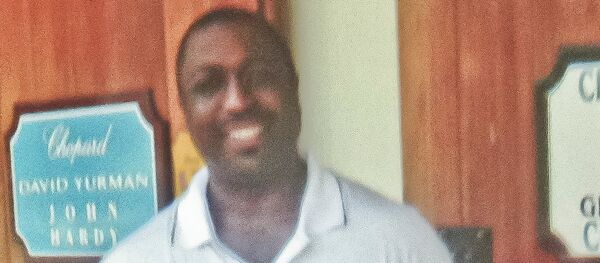 19 February 2015, 19:36 GMT
The attorneys from the NAACP, New York Civil Liberties Union, the Legal Aid Society and the office of New York City public advocate Letitia James are calling for full disclosure and asking that everything from the hearing be made public, after the grand jury declined to indict New York City Police Officer Daniel Pantaleo for the killing of Garner.
Some basic information about the highly secretive proceedings, such as the fact that the grand jury sat for nine weeks, that 50 witnesses were called, and that there were 60 exhibits presented in total, have been released. The transcripts, testimony, and evidence details remain sealed.
Eric Garner, 43, was killed in July by Officer Daniel Pantaleo who was attempting to arrest him for selling untaxed single "loosie" cigarettes. Pantaleo placed him in a chokehold, and despite Garner telling him that he couldn't breathe 11 times, Garner was pronounced dead on arrival at the hospital approximately one hour later.  His death was ruled a homicide caused by "compression of neck (chokehold), compression of chest and prone positioning during physical restraint by police."
The district attorney's office maintains that disclosure would have a "chilling" effect on witnesses, as well as "prosecutors, who might feel pressure from the public to deliver a certain result if secrecy was no longer sacrosanct," the Guardian reports.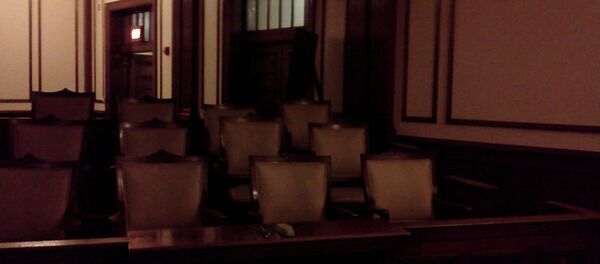 19 February 2015, 15:07 GMT
Assistant District Attorney Anne Grady also stated that "further disclosure will only raise more questions," prompting many in the activist community to question why the public should not have questions about the conduct of tax-funded officials.
"The secrecy that is shielding the grand jury from any kind of disclosure of accountability with the public is simply heightening the suspicions that many New Yorkers have both of the police department and of the grand jury system," Donna Lieberman, executive director of the New York Civil Liberties Union, told the media following the hearing.