WASHINGTON (Sputnik) — Two US corrections officers have been charged for their involvement in assaulting a prisoner at the Coleman Correctional Facility in Florida, the Department of Justice announced in a statement.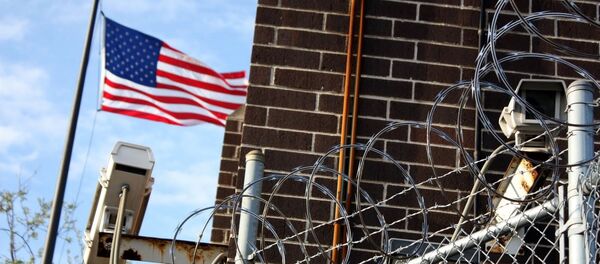 The indictment is charging Florida corrections officer William Houghton with "violating the civil rights of an inmate" at the US prison facility, after he repeatedly stuck the inmate in the face and head, the Justice Department said on Wednesday.
Houghton and Corrections Officer Eddie Rodas-Castro are also charged with "obstruction of justice" for falsifying US Bureau of Prison reports and issuing false statements to federal investigators about the assault.
In recent months US law enforcement have come under intense scrutiny for numerous cases of brutality against citizens. Police brutality, which continues to be an acute social problem, has prompted multiple protests, often violent, across the United State.