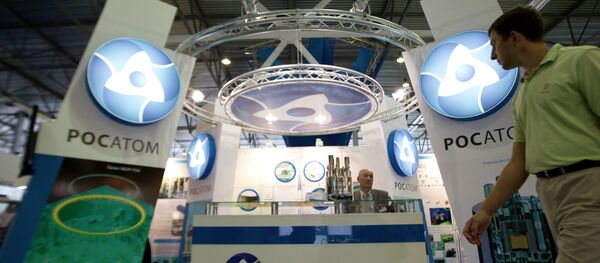 ST. PETERSBURG (Sputnik)
–
Russia and Myanmar signed a memorandum on nuclear energy cooperation on the sidelines of the St. Petersburg International Economic Forum.
Russia was represented by the head of Russia's state-run nuclear corporation Rosatom, Sergey Kirienko, while Myanmar's Minister of Science and Technology Ko Ko Oo signed the agreement on behalf of the other side.
In light of the souring of Russia's relations with the West since in 2014 due to the crisis in Ukraine, Moscow has significantly increased its cooperation with countries in the Asia-Pacific region, Latin America, and the BRICS.
In April, Rosatom won a tender to prepare blueprints for a research reactor in Indonesia and offered to collaborate on building nuclear reactors in Malaysia, Thailand and Vietnam.
In 2007, Russia and Myanmar signed an intergovernmental agreement to build a nuclear research center in the Asian country.