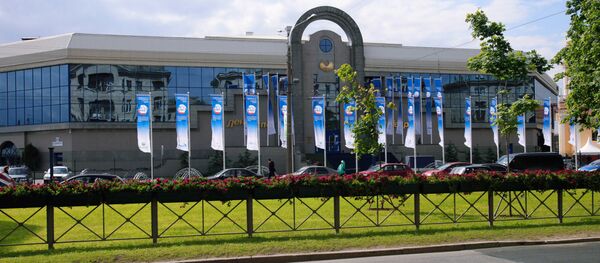 Commenting on Thursday's announcement by Russian energy giant Gazprom that it had signed a memorandum with European companies to build a new pipeline to Germany, Horstel told Sputnik that despite systemic pressure on Europe by Washington, and pressure in turn on German business by the German government, the country's influential business groups are not willing to give up their relationship with Russia.
"In spite of this pressure, they go to the St. Petersburg Economic Forum, they meet Mr. Putin, they travel to Russia, they propose new business and investment," Horstel stated, speaking to Radio Sputnik.
Horstel emphasized that German business groups are one of the few groups in Europe capable of putting serious pressure on governments, including the German government. He noted that the German government itself is under "high pressure" from Washington, as evidenced by the fact that Europe has decided to extend anti-Russian sanctions, despite the fact that they are causing themselves serious economic harm.
By prolonging but not intensifying the sanctions, Horst noted that the Europeans "are trying to appease Washington and not to hurt themselves too much, because what they are in fact doing is hurting themselves a lot, losing billions in trade, losing tens of thousands of jobs."
The analyst emphasized that the problem faced by European governments is that they do not feel themselves to be sovereign. "Washington is the single power calling the shots in Europe, and this is becoming more and more clear all the time," Horstel noted. "Unfortunately, Germany, which is the most important European power, is still a non-sovereign country seventy years after the end of the Second World War."
Arguing that the citizens of European countries want good neighborly relations and normal economic exchange with Russia, Horstel noted that by prolonging the sanctions and agreeing to a confrontational defense posture vis-à-vis Russia, European governments demonstrate that they are "more afraid of Washington than of their own voters."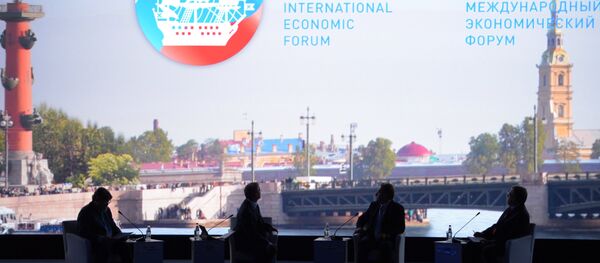 Under present conditions, Horstel remains skeptical about the possibility for the resumption of political dialogue, at least as far as Germany is concerned. The analyst argued that German media and the current political establishment are aimed at shutting down dissenting thought when it comes to Russia, noting that "if you want a real dialogue –if you have any real, constructive proposal, this will be killed immediately by Washington's arm in Europe." 
Horstel recalled that when former Brandenburg State Premier Matthias Platzeck suggested last fall that Russia conduct a new vote on Crimea's accession to Russia, aimed at calming any doubts that the will of the Crimean people was heard, "he was nearly killed politically by our media," attacked in a manner unseen in Germany in years. The analyst noted the media attack on Platzeck was aimed with a "political lesson" in mind: "if you dare to venture into the field of constructive dialogue with Russia, you will be severely punished."
The St. Petersburg International Economic Forum opened on Thursday and is set to run until Saturday. The annual event has taken place since 1997, and is positioned as a unique growth and stability network for emerging markets and growth economies, with discussions, forums and round tables on issues of economic and business importance. Last year, over 4,700 participants from 73 countries attended the Forum.