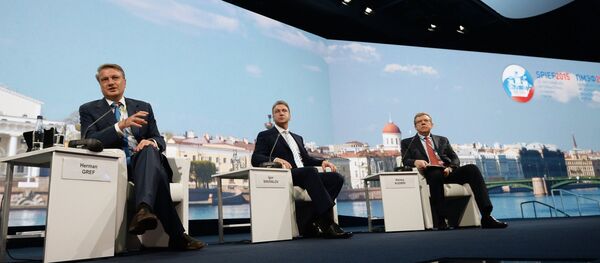 ST. PETERSBURG (Sputnik), Anna Liatsou — Greece's participation in BRICS New Development Bank (NDB), recently proposed by Russia, would be very beneficial, the CEO of Hellenic Petroleum, country's largest oil company, told Sputnik Thursday.
An agreement to establish the NDB was signed by BRICS member states, comprising Brazil, Russia, India, China and South Africa, in July 2014. The bank is expected focus primarily on funding infrastructure projects.
"BRICS [NDB] would be very useful financial tool in order for us to expand our works all over the world, and we hope that within BRICS, as soon as it is developed and we are a part of it, we will be able to finance many projects that are at the moment at the very serious discussion," Grigoris Stergioulis said.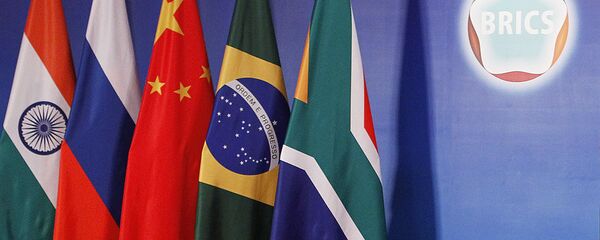 In May, Russia invited Greece to become a member of the NDB, regarded as an alternative to Western global financial institutions, such as the International Monetary Fund (IMF) and the World Bank.
Athens is expected to discuss the option with BRICS representatives during the ongoing economic forum in St. Petersburg and upcoming BRICS summit, to be hosted by the Russian city of Ufa in July.