MANAMA, (Sputnik) – A 65-year old non-national died in Abu Dhabi, the United Arab Emirates, the emirate's health authority HAAD said.
According to the information posted on the HAAD website on Thursday, there is another confirmed case of the virus, but the patient now is in a stable condition and under supervision.
"HAAD in coordination with MOH [ministry of health] and other medical authorities nationwide, has taken all necessary measures as per international standards and recommendations from the World Health Organisation, WHO, such as active investigation and isolation," the statement added.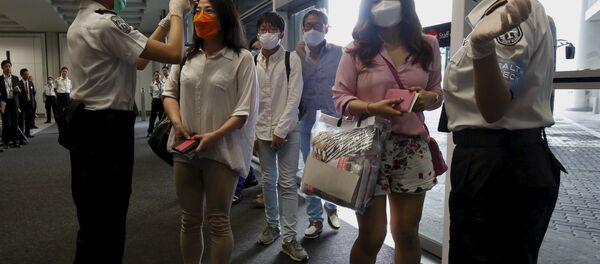 The Middle East Respiratory Syndrome (MERS) is a viral respiratory disease caused by the MERS-coronavirus. MERS was first reported in 2012 in Saudi Arabia and then spread to other countries.
There is currently no vaccine for the deadly disease.
The recent MERS outbreak started in South Korea in May and has already left 20 people dead. The number of confirmed MERS cases in South Korea reached 162, according to the country's health ministry.