"Crisis in Russia? Yes, it's real… But at the same time it is the best time to launch new projects!" — Cedric Etlicher, a French banker, commented on the situation, as cited by Les Echos.
The Russian embargo, introduced as a retaliation measure against food imports from Europe by the Kremlin, prompted a number of French companies to seek new economic ties in Russia.
"Those who miss opportunities now will find it hard to regain their market shares after the crisis ends," said the banker, as quoted by the French newspaper.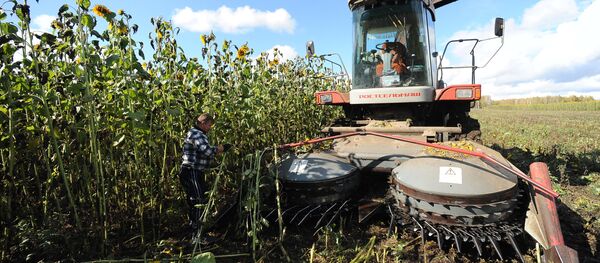 Folks working in the Russian agricultural sector are rubbing their hands anticipating a boom in the industry. The introduction of Western sanctions prompted the Russian government to invest in its own agricultural industry.
"With the embargo and the government support, the crisis has become a catalyst for investment," said Pyotr Ilyukhin, the director of food company Prodo, as quoted by Les Echos.
At the same time, Western companies are in competition with Chinese businesses which are quick to fill available spots in the Russian food industry. This is why Western companies are trying to do everything not to lose their already-established relations with Russia, the French newspaper reported.