MOSCOW (Sputnik) — The ABM Treaty between the US and Russia was aimed at avoiding a strategic imbalance, however, Washington withdrew from the Anti-Ballistic Missile (ABM) Treaty, signed with the former Soviet Union in 1972 that was aimed at limiting the number and capabilities of both countries' ABM sites.
Following the move, Washington significantly expanded the development and the number of its missile defense systems in Central and Eastern Europe.
Russia views these plans a threat to its national security, warning that they also pose threat to regional security.
"Local military conflicts do not lead to the Cold War, but global decisions do, such as the US unilateral exit from the Anti-Ballistic Missile [ABM] Treaty. This really is a step which pushes us towards the new round of arms, as it changes the global security system."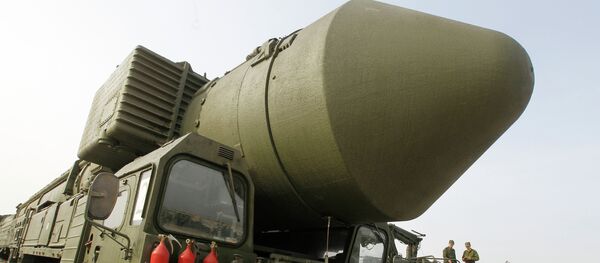 According to Vice Chairman of the US Joint Chiefs of Staff Admiral James Winnefeld, the United States will install the Aegis Ashore Ballistic Missile Defense (BMD) system in Romania, completing Phase 2 of the European Phased Adaptive Approach by the end of 2015.
The BMD systems were previously limited under the Anti-Ballistic Missile (ABM) Treaty.
In April, during the Moscow International Security Conference, Russian high-profile military officials and diplomats, including Defense Minister Sergei Shoigu and Foreign Minister Sergei Lavrov, said that US and NATO ABM systems and NATO activity in Eastern Europe undermined strategic stability.