ST. PETERSBURG (Sputnik) – Putin said that the United States is trying to tell Russia what it should do by "meddling in its domestic political process, including the use of financing in the non-governmental sector and imposing international security."
"Let us define our own interests and our own needs based on our own history and our own culture… It's unacceptable to speak with Russia using the language of ultimatums."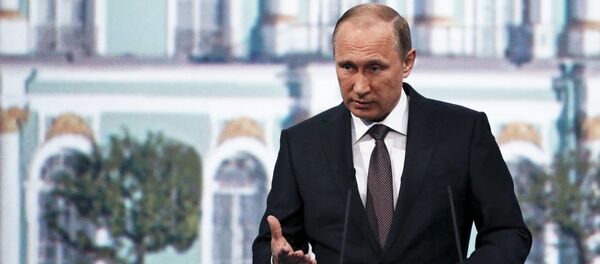 In 2014, the United States, along with its allies, introduced a series of economic sanctions against Russia over Moscow's alleged role in the Ukrainian internal crisis. The sanctions targeted the banking, energy and defense sectors of the Russian economy.
Moscow has repeatedly denied the allegations and called the language of the sanctions counterproductive.
The West is currently considering extending the sanctions against Russia for another six months. A final decision is expected to be made at the June 25-26 EU summit in Brussels.