ST.PETERSBURG, Anna Liatsou (Sputnik) — Russia invited Greece in May to become a member of the NDB, regarded as an alternative to Western global financial institutions, such as the International Monetary Fund (IMF) and the World Bank. Athens would be one of the first non-founder members of the bank.
"Right now we are at the stage of preliminary discussion to join the NDB of BRICS so that Greece, as soon as this bank starts to operate, could become its equal member. It will be one of the first non-founder members," Lafazanis said.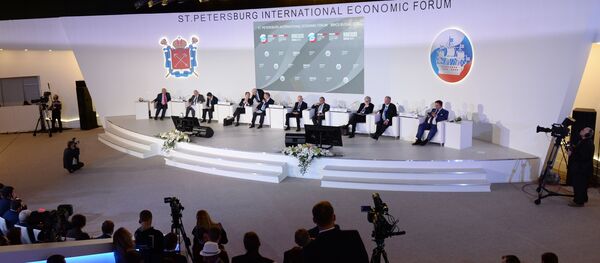 Lafazanis added that discussions on the issue had been very positive and the president of the NDB, Kundapur Vaman Kamath, said that he would support a Greek decision to become a member of the bank, when the country submitted its application.
Five major developing economies — Brazil, Russia, India, China and South Africa — signed an agreement to establish the NDB at a July 2014 summit in Fortaleza, Brazil. The countries also agreed to establish a $100-billion reserve currency pool to ensure the bank's financial stability.
On April 16, Russian Finance Minister Anton Siluanov said the New Development Bank would be launched prior to the BRICS summit in the Russian city of Ufa on July 9-10.