MOSCOW (Sputnik) – British Prime Minister David Cameron on Friday blamed the government of ousted Ukrainian President Viktor Yanukovych for causing "discontent and instability" in the country.
"It was the failure of Ukrainian governance in the years before 2014 which led to discontent and instability," the British leader stressed at the Global Security Forum (Globsec) in Bratislava.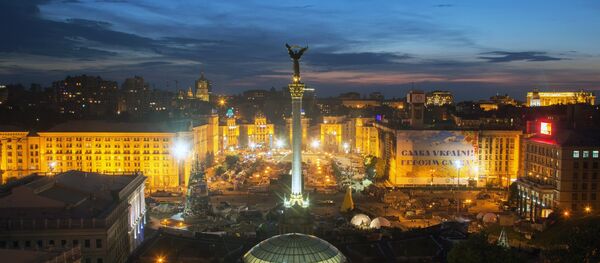 The Yanukovych government was ousted in February 2014, following his refusal to sign an EU association agreement.
A military standoff between Kiev government forces and pro-independence militias in southeastern Ukraine began two months after Yanukovych's overthrow.
Earlier this month, the United Nation's humanitarian office reported that at least 1.3 million Ukrainians have been internally displaced and at least 6,500 killed in hostilities in southeastern Ukraine.
Cameron emphasized the roles that political stability and economic security play in solving the challenges posed to global security.
The UK prime minister said instability is "fueling" conflicts in the Middle East and North Africa. Conflicts in countries like in Libya, Syria and Iraq exacerbate the Mediterranean boat crisis in which nearly 2,000 migrants have perished this year.