WASHINGTON (Sputnik) — Conservation and food safety groups are suing the US Environmental Protection Agency (EPA) for approving a toxic new pesticide called bicyclopyrone, or BCP, the Center for Biological Diversity (CBP) said in a statement.
"In April, the EPA approved BCP for sale as an ingredient in Acuron, a super-toxic new systemic pesticide product whose four combined ingredients are likely to kill or sicken a wide variety of plants and animals," the statement, released on Friday, said.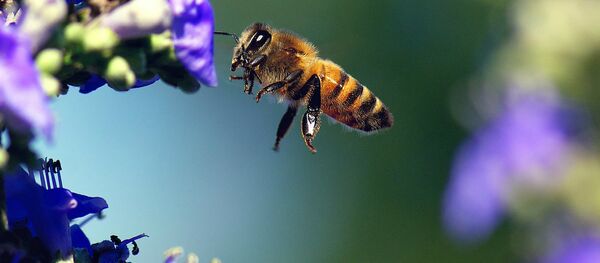 The EPA's own risk assessment found that BCP exceeded safety levels for mammals and hundreds of plants protected under the Endangered Species Act, according to the statement.
The CBP warned the pesticide is "potentially affecting nearly half of all threatened and endangered species in the United States."
"The EPA must stop unleashing new pesticides across the American landscape without first making sure these highly toxic chemicals won't drive endangered species closer to extinction," CBD Environmental Health Director Lori Ann Burd.
"The EPA's failure to look before it leaps has once again put imperiled wildlife across the country in harm's way," she added.
The Center for Biological Diversity is a national, nonprofit conservation organization with more than 900,000 members dedicated to the protection of endangered species and wild places, according to the organization's web site.