During the International Economic Forum in St. Petersburg, a Chinese businessman expressed his opinion saying that the Chinese people do not see a coherent US policy toward Asia.
"Americans need to analyze the relationship and bring it to the state that it deserves," the chairman of the investment company Hang Lung Properties, Chichung Ronnie Chan, said, according to media reports.
According to Chan all the US reports regarding China contain a negative stance.
"When we read the reports coming in from Washington about China, we wonder: who makes these reports?" bemused the businessman.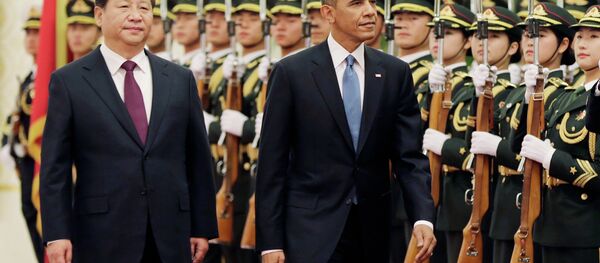 The situation in Southeast Asia is developing quite rapidly, but without the active participation of the United States. "They believe that they need to put out fires in other places," Chan added.
In his opinion, "the Americans have so much money that they do not think about the strategy." "They react to things that are actually in the past," Chan continued.
The Chinese billionaire mentioned the US media as well saying that American media is not free. "You are advocating the same thing over and over again, you bend ideology, changing the way people think," said Chan while addressing the American participants at the economic forum in St. Petersburg.
"It is very dangerous that we do not hear anything good and sane from the United States," the businessman concluded.