The leaders of Gazprom, Royal Dutch Shell, Germany's EON and Austria's OMV signed the memorandum on Thursday during the annual International Economic Forum in St. Petersburg. The new project will apparently have a total capacity of 55 billion cubic meters annually, which would be twice as much as the current volume carried by the Nord Stream.
Despite tense relations between Moscow and Brussels, Europeans will need more gas in the near future and Russia, which "wants to become an irreplaceable partner for Europe," is the only country that can "meet their demand at a competitive price," Le Monde said.
"Considering the decline of local extraction of gas in Europe and the increase in demand [European companies] need to develop new infrastructure to guarantee [Russian gas supply] to European consumers," Gazprom said in a statement.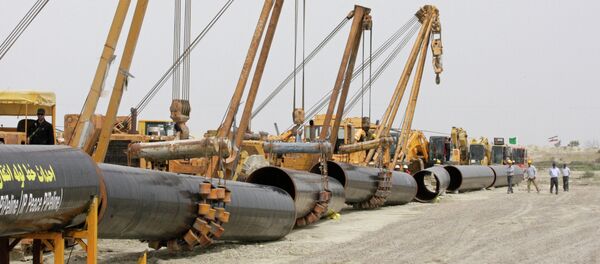 Furthermore, Gazprom and French gas company ENGIE discussed the need for new routes of direct gas supplies to Europe, as well as the introduction of non-transit pipelines.
Russia will remain Europe's primary gas supplier in the long term, as soon relations between Russia and Europe will get better, said Jean-Francois Cirelli, the chief executive of ENGIE.