China revealed the world's most powerful Jeffrey Lin and P.W. Singer 120mm/125mm armor-piercing gun cannon.
The gun prototype in comparison to other similar models displays the highest, range, velocity, and penetration power in the world, as stated by the 127th Ordinance Institute of the Central Northern University.
The prototypes' barrel length is 7.5 meters with a length to caliber ratio of at least 60:1. The multipurpose cannon supposedly has a muzzle velocity of 2,000m per second for armored piercing fin stabilized discarding sabot (APFSDS) rounds, Popular Science reported.
The cannon gun will be put for a full test by the People's Liberation Army (PLA) and could be used for the next generation of Chinese main battle tanks.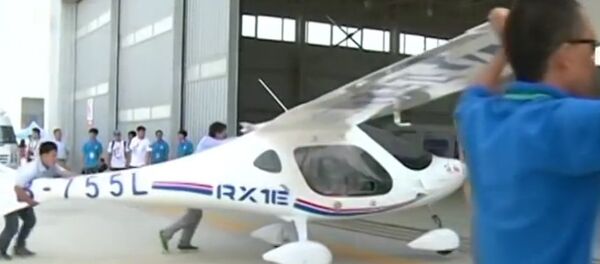 According to Lin and Singer it may be possible that this new military hardware "could provide indirect fire support with cannon launched missiles and shells for Chinese forces, such as distant, networked infantry units calling in strikes on enemy positions (though the turret size and recoil mechanisms means that the claimed maximum 40km range is likely theoretical)," media reported.
Lin and Singer also note that should the gun prototype turn out to be successful, it would be a good example of how the Chinese defense sector is now collaborating with academia when it comes to military R&D projects.