MOSCOW (Sputnik) — Thousands of right-wing protesters took to the streets of Slovakia's capital Bratislava on Saturday to protest the inflow of migrants from Africa and the Middle East.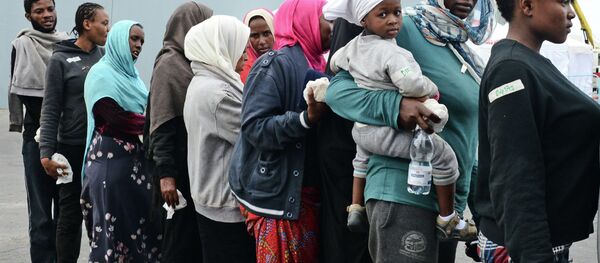 The rally under the slogan "Stop Islamization of Europe!" comes amid EU debates in Brussels over compulsory quotas for the resettlement of predominantly Muslim migrants that came ashore earlier this year in Italy and Greece. Slovakia and several other EU nations oppose the plan to take in some 40,000 asylum seekers.
Crowds marching in downtown Bratislava could be seen waving banners that read "Slovakia is not Africa," according to a video posted Saturday on the Netherland's nie.nl website.
Protesters chanted "Slovakia for Slovaks" and threw objects like beer bottles at a counter-rally. At least once police officer was hurt in the action.
The rally was reportedly organized by several nationalist groups and political parties, including "People's Party-Our Slovakia."