MANAMA (Sputnik) – Saudi soldiers have countered an attack of Houthi fighters on the border with Yemen, where Houthis have taken control of vast areas, Al Arabiya News Channel reports.
Houthis were trying to infiltrate Saudi Arabia through the Jizan (Jazan) Region, located on the Red Sea Coast, Al Arabiya said on Saturday.
One Saudi serviceman was killed and five others were injured while repelling the attack, a statement from the Saudi-led coalition that has been conducting an anti-Houthi operation in Yemen said, as quoted by local media on Saturday.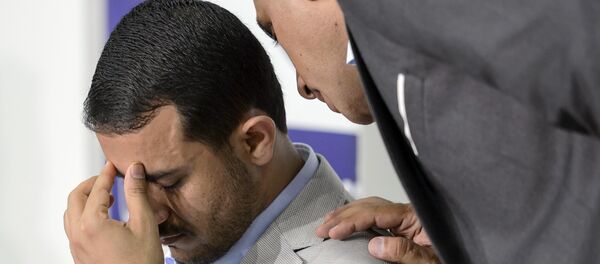 The coalition began airstrikes against Houthi rebel positions in Yemen at the request of Yemeni President Abd Rabbuh Mansur Hadi in March.
In April, the coalition said it was halting its military operation, but airstrikes have since continued.
The Houthis, a Shia insurgent group and Yemen's main opposition party, captured the capital Sanaa in January, forcing the government to resign. Hadi later withdrew his resignation and fled Yemen for Saudi Arabia.
On Friday, the first round of Yemen's reconciliation talks concluded in the Swiss city of Geneva.
According to Yemeni Foreign Minister Riad Yassin, the UN-backed talks between the Yemeni government and Houthi rebels did not yield any positive results.