The PL-14 is a 9x19mm pistol developed for force structures. The member of the Russian Security Service (FSB) and shooting sportsmen participated in the development of the weapon, which resulted in its ergonomics and convenience.
Пистолет Калашникова ПЛ-14. p.s. Смертельная красота, точность, надежность и элегантность. Был представлен вчера в К pic.twitter.com/bmQxAAEnEx

— Русские не сдаются (@RussiansForward) 18 июня 2015
The pistol takes human biomechanics into account and fits equally both left- and right-handed shooters.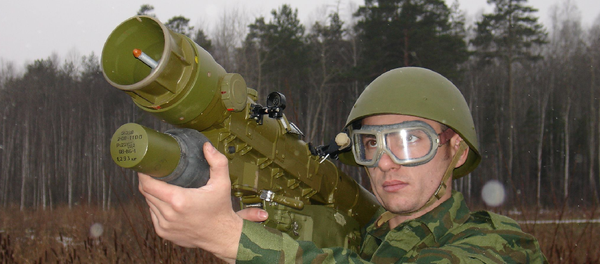 The geometry of the cartridge chamber enables the use of flawed ammo, too. It has the Picatinny rail for extra devices.
The PL-14 has a tightened trigger system that prevents unintended shots. A special touch indicator helps the shooter to understand if there is a bullet in the chamber. The magazine holds 15 cartridges.
The new weapon is characterized by narrowness: only 21 mm in the front part and 28 mm in the handle. The pistol's balanced structure and small mass (less than 1 kg with cartridges) decrease recoil and increase the precision of the shot.
The hand gun can be used by the military as well as sportsmen, since it can be adapted for civil competition parameters.
Experts concluded that the new pistol is a decent rival for such brands as Makarov, Glock, Beretta and Walter.