MOSCOW (Sputnik) — Russia and Iran sealed a contract for the delivery of the S-300 surface-to-air missile systems in 2007.
Three years later, then-President Dmitry Medvedev put the deal on hold after the UN Security Council had introduced an embargo on arms deliveries to Iran over the alleged development of nuclear weapons by the country.
Following the move, Iran sued Russia's state arms exporter Rosoboronexport at the OSCE Court of Conciliation and Arbitration in Geneva.
"We continue to negotiate with the Russians on recalling a lawsuit on S-300 that was filed by Tehran after Russia refused to transfer the systems on a specified date."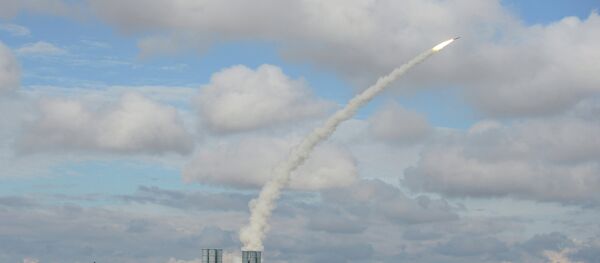 Russian President Vladimir Putin lifted the ban on S-300 deliveries in April shortly after the P5+1 group of international negotiators and Iran had reached a framework nuclear agreement.
A source familiar with the situation said in mid-June that Russia and Iran were in talks on resuming the implementation of the S-300 delivery contract. According to the source, Russian officials insisted on the withdrawal of the lawsuit and signing of a new contract instead.
"We touched upon the issue of [introducing] amendments to the contract, the new prices to be set, and discussed the mechanism of the lawsuit withdrawal," he added.