STRASBOURG (Sputnik), Daria Chernyshova – Ukraine faces many complex issues that must be solved to bring peace to the region, Anne Brasseur, head of the Parliamentary Assembly of the Council of Europe (PACE), said at a press conference Monday.
"The death toll is rising, the number of internally displaced persons is increasing. Indeed, there are a number of issues that need to be addressed."
She also pointed at the disturbing situation with the human rights in eastern Ukraine.
"The human rights situation is alarming, in areas affected by the conflict serious human rights abuses are being reported."
She added that violence is ongoing and violations of international humanitarian law continue on all sides, along with a lack of safety for journalists.
Brasseur acknowledged that the Ukraine government has implemented some reforms in the country but the pace remains slow.
"This morning we were informed by the Ukrainian delegation that the Ukrainian parliament is going to adopt amendments to the constitution before the summer period."
Brasseur emphasized that Russia's role in settling the conflict is crucial to stopping the war and creating a lasting peace.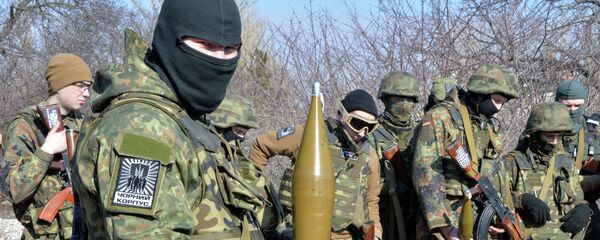 Since April 2014, the Ukrainian government has been fighting independence supporters in the country's east. Ongoing hostilities have put the region in a humanitarian crisis. Donbass residents have been suffering from an economic blockade that was imposed by Ukrainian President Petro Poroshenko in November, 2014.
The West has accused Moscow of supporting Donbass militia and imposed several rounds of sanctions against Russia. Moscow firmly denied playing any role in the Ukrainian crisis, reiterating its wish for an immediate cessation of hostilities in the war-torn country.