MOSCOW (Sputnik) — Tsipras is meeting in Brussels with 18 other leaders of Eurozone countries, a week before the current bailout arrangement between Greece and its international creditors expires on June 30.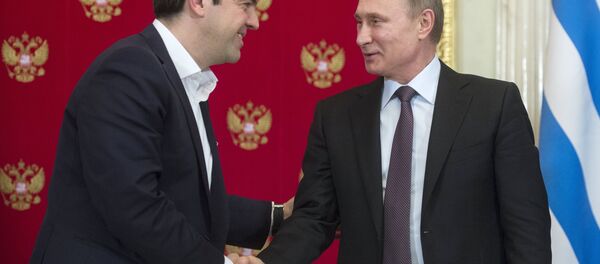 "The most important thing is that the leaders take full responsibility for the political process to avoid the worst-case scenario, which means an uncontrollable, chaotic Graccident," Tusk said in an interview following a one-on-one meeting with Greek Prime Minister Alexis Tsipras.
Tusk said the reforms proposals that Tsipras put forward a day before were the "first real proposals in many weeks" and now require assessment.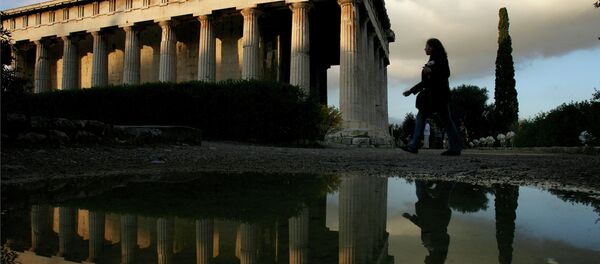 Speaking ahead of Monday's emergency summit on Greek debt, the European Council chief said that this evening he wants "all cards on the table." "It doesn't mean that I want to negotiate technical details, but it means that I want to end this political gambling," he stressed.
Athens is currently negotiating debt relief terms with its international creditors, comprising the European Commission, the European Central Bank and the International Monetary Fund.
It needs to agree on a package of economic reforms to secure more than $8 billion in extra funding from lenders or default on its $1.8-billion IMF loan repayment, due at the end of this month. A default can push Greece out of the euro and possibly the European Union.