MOSCOW (Sputnik) — The decision did not come as a surprise for Moscow. Anti-Russian sanctions have been valid for a year and the European Union warned last week about their extension.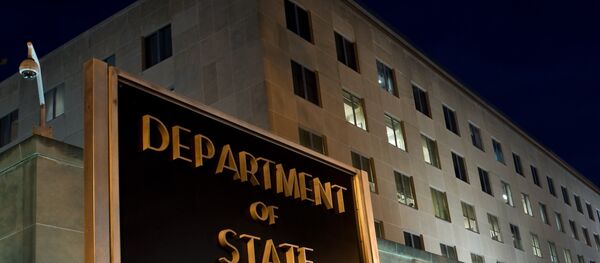 Commenting on this decision, the Kremlin said it would act on the basis of reciprocity.
Russia's government has already submitted a proposal to the presidential administration on extending the food import embargo it introduced in response to Western sanctions, press secretary to the prime minister Natalya Timakova said on Monday.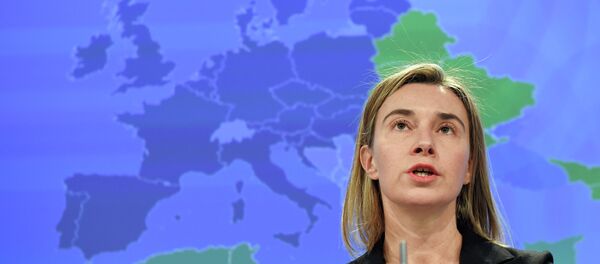 The European Union imposed sanctions against Russia on August 1, 2014, and expanded them in September of the same year. It introduced an embargo on new import and export contracts of arms and dual-purpose equipment. Russian banks and the oil industry were also hit by sanctions.
In response, Russia restricted the import of food products from Western countries.
Speaking at the St. Petersburg International Economic Forum last week, Russian President Vladimir Putin said that European producers have lost up to 100 million euros because of the sanctions war.
Europeans Will Be Affected as Well
Commenting on the EU decision to extend sanctions, the Russian President's Press Secretary Dmitry Peskov called them unfounded and illegal. He said that although Moscow has not initiated sanctions, it will reply to them in kind.
The Russian Foreign Ministry stated that Brussels purposefully keeps silent about sanctions extension against Russian because it could result in the loss of hundreds of thousands, if not millions, of jobs in Europe.
"We are deeply disappointed that once again, the opinion of the Russophobic lobby has prevailed, pushing through the decision to extend illegal restrictions. At the same time, Brussels deliberately hushes up that this is guaranteed to be followed by hundreds of thousands of Europeans, or millions, according to some estimates, losing their jobs."
Russian Minister of Agriculture Alexander Tkachev said that these sanctions will only promote agriculture development in the country.
"By its decision to extend sanctions the European Union is creating a good environment for the development of agriculture in Russia. Given unprecedented government support, Russia will only gain from these sanctions."
Sanctions against Russia are having a serious effect on such traditional suppliers of agricultural products as Italy. Chairman of the Board of Directors of Banca Intenso Antonio Fallico told RIA Novosti on Monday that Italy had lost over $6.1 billion in revenue because of sanctions against Russia.
"Like everything else [Italian business], of course, suffers. The business, which deals with food exports to Russia, is particularly affected. There is no doubt for us, that is for Italy, this means the overall 5.3-billion-euro losses in all areas," Fallico said adding that Italian business is looking for ways to evade sanctions and continue trade in Russia.
Leonid Slutsky, the head of Russia's Duma committee on CIS issues and Eurasian integration, posted on his Twitter: "In its confrontation with Russia the United States views Europe as 'infantry.' If the EU economy collapses in the sanctions' attack, the 'infantry' will perish."
Russia's Losses
Experts note that Russia will be affected by the extension of Western sanctions. Former Deputy Head of Russia's Central Bank Sergey Aleksashenko told RIA Novosti that Russia will lose about five percent of its GDP in 2015.
"The effect will be felt because the EU sanctions will prevent Russian banks and companies from getting loans in Europe and they will have to pay the external debt from domestic resources. This is the price that the Russian economy will have to pay."
Meanwhile, the Ministry of Economic Development, the Central Bank and the Ministry of Finance will continue to proceed from the premise that anti-Russian sanctions will not be lifted in the near future. The Ministry of Economic Development predicts that Russia's GDP will fall by 2.8 percent, the Ministry of Finance predicts a 2-2.5-percent drop and the Central Bank says GDP will decrease by 3.2 percent.
Prospects of Relations
Chairman of the Presidium of the Russian Council on Foreign and Defense Policy Fyodor Lukyanov said the extension of sanctions will not change anything in Russia's relations with Europe.
"They do not change anything in our relations because they are bad as they are… Naturally, these relations are not going to improve. Why would they?"
He believes that Moscow will extend restrictions on EU products but will not toughen them.
"I think everything will be the same. They extended sanctions and we'll do the same."
In the meantime, EU Foreign Policy Chief Federica Mogherini, speaking at a press conference after the bloc made its decision, said the European Union is working toward better relations with Russia despite sanctions.
"This [the extension of sanctions] does not mean at all that there are no efforts on our side to improve relations with Russia, to increase the level of dialogue and of understanding."
On Sunday, Kremlin Chief of Staff Sergei Ivanov said that current problems in the relations between Russia and the European Union do not mean than Moscow has forgotten about its traditional European partners. He added that even after all the sanctions, EU remains Russia's leading trade partner.